Rural Community Building Tools
Community builders lead the way
We know that rural residents hold the wisdom about how to improve the well-being of children and families in their communities. We support residents in rural Oregon and Siskiyou County, California, as they take the lead in building their communities' futures.
Community Building Approach
We put communities at the center of our work, starting with where they are and then building on their assets. We focus on connections, capacity, community-led action and creating a community building culture.
Download the Rural Community Building Approach:
"When we're profoundly inclusive in our work, we address the real needs of some of the most vulnerable members of our communities — people and families who do not often get the chance to lend their voice to their town's future."
— Laura Isiordia, Field Coordinator

The content below goes deeper into each of the Rural Community Building Approach elements. It provides definitions, examples and some considerations for future action.
Principles behind the Community Building Approach
Go to where the people are
An important part of rural community building is to meet people where they are physically, culturally and emotionally. This might mean some long drives, meeting in strawberry fields, inviting the whole family, serving food or gathering on the weekends. Taking the time to go where the people are can also be a sign of deep respect and care for those you are engaging.
Start with what you know, build on what you have
Every community has value and is ready to take some kind of action. Identifying the assets and helpers that already exist in a community can build on previous successes while addressing historical challenges. This saves time and energy and honors the hard work that has come before.
"If you want to go fast, go alone. If you want to go far, go with many." Community building is about going far, and it flourishes when it brings together a diversity of people, ideas and ways of working. It can be difficult to work across differences, but it is the only way toward more durable and community-led change. Taking the time to be profoundly inclusive is worth it.
Keep the community at the center
It takes listening — genuine listening — to understand members of a community, especially those at the margins of decision-making. Community builders must continually learn from and engage with different sectors, so that the work is relevant, meaningful and shared by many, not just a few. We have succeeded when a community is working together, even if the specific project doesn't turn out as envisioned.
This practical guide shows you what really does (and doesn't) contribute to community building success. Evaluate the twenty-eight factors to help you build community more effectively and efficiently.
Author Priya Parker provides strategies for planning meaningful gatherings of all kinds. She investigates a wide array of gatherings — conferences, meetings, a courtroom, a flash-mob party, an Arab-Israeli summer camp — and explains how simple, specific changes can invigorate any group experience.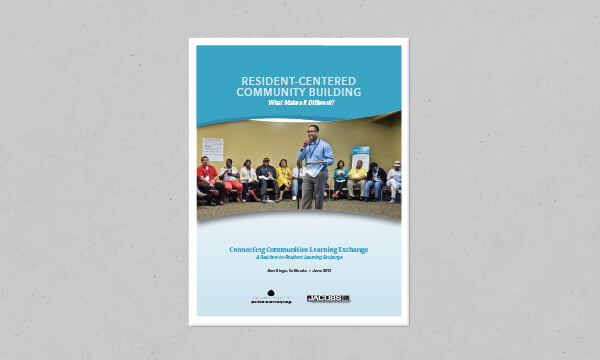 This report distills lessons and recommendations from resident activists and locally embedded change agents on how to engage communities in activism and change.
There are three ways to engage…
Visit the Rural Community Builder website to honor people building community in your area with recognition and a free gift.
Join the Facebook group where passionate advocates for rural people tell stories, celebrate wins, ask questions and more.
Sign up for our bi-monthly e-newsletter below.
Subscribe to Rural Community Builder Connect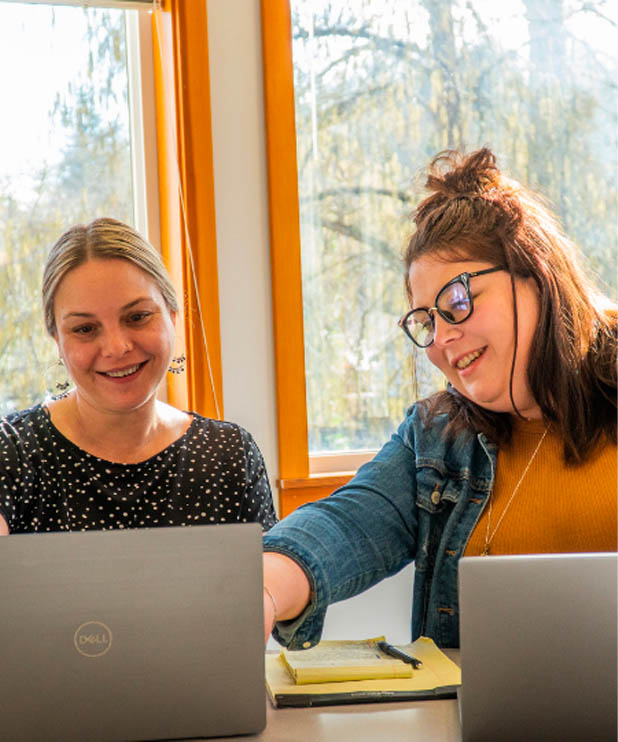 The Ford Institute for Community Building was born in 2002 out of the recognition that rural residents have the ability and desire to shape their community's future. From there, the Ford Institute Leadership Program was developed and by 2016 had graduated over 6,000 community leaders in 92 rural hubs.
We have since changed our name to the Rural Community Building department, and today we are inspired by the work of those leaders and the work ahead. Support for rural Oregon and Siskiyou County, California communities — and the builders within them — is woven into everything we do.
Interested in learning more about rural community building? The Rural Community Building team loves to talk about their work. Please feel free to contact us.
RCB contact form
"*" indicates required fields